AC line filter inductor RoHS CE Certified 1H Ferrite Toroidal Core Coils Inductor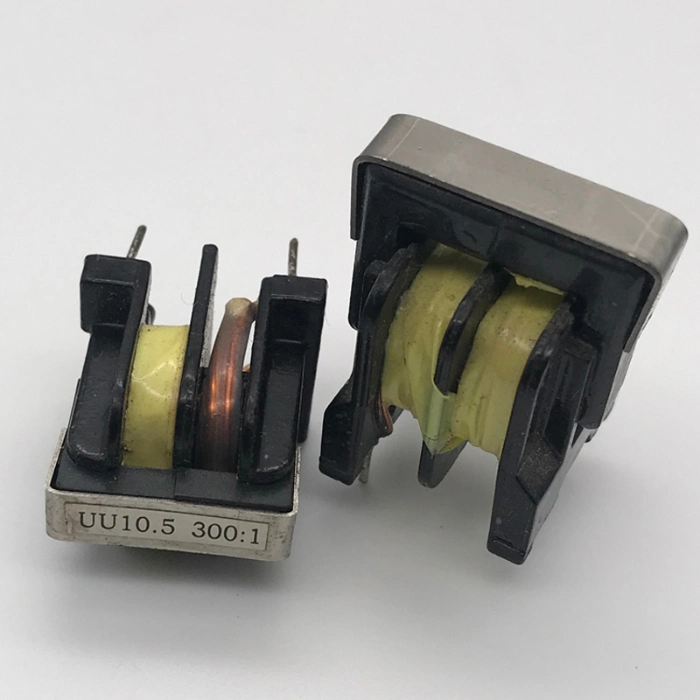 Specification:
Item Name

AC line filter inductor RoHS CE Certified Ferrite Toroidal Core Coils Inductor

Model No.

OKD-ET UU series

Components

Ferrite core, Copper wire; Basing; Shielding case

Core

NiZn/Iron /MnZn/MPP/Amorphous magnetic

Wire

Enameled copper wire

Functions

Power line filter/Signal line filter/Energy saving/Voltage step-up etc/Choke etc

Mounting type

Surface mount ; Through hole ; Wire lead

Shape Types

Vertical; Horizontal; with/without base; shielded/unshielded ; SMD

Coil Structure

Toroidal

Working Frequency Range

1KHZ-100MHZ

Inductance Range

1uH-1H

DCR Range

unknown-Depend on customers' request

Storage Temperature

-20ºC to +85ºC

Working Temperature

-20ºC to +105ºC

Storage Humidity

30% to 95%

Test Items

Ø Turns Ratio
Ø Inductance
Ø DC resistance test
Ø Safety test
Ø Current test
Ø Hi-POT

Certifications

ISO9001: 2008, ISO14001: 2008,

MOQ

1000 pcs

OEM

Acceptable

Sample Time

3-5 working days

Package

EPE foam + export carton, or plastic tray+export carton

Delivery time

about 15 working days after deposit

Feature

High current High power High efficiency
Low temperature rise
Stable performance

Applications

1. VCRS, Copy machine , Audio equipment , Game machines
2. TV sets, Microcomputer equipment, printers, Terminals
3. communications control equipment
4.Switching power supply, chargers, alarm system
5. UPS, VCD/DVD players, audio and visual equipment
6. OA machines, inverters, chargers, alarm system
Important electrical parameter:
2×2.2mH 3A
2×4.7mH 2A
2×10mH 1.3A
2×22mH 1A
Custom-design inductors are welcome
Manufacture Surface Mount Power Inductors,
Surface Mount Shielded Inductors,
Surface Mount Chip Inductors,
Power Line Inductors,
High Current Hash Chokes,
Axial Lead RF Chokes,
Drum Core Power Inductors,
Universal Wound Coils,
Air Coils,
Ferrite Bobbin Coils,
Common Mode Toroids.

A. Characteristics:
1. The products are made of the high quality magnetic material which is wide band,wide temperature and high impedance.
2. Narrow and long magnetic hysteresis loop
3. Small coercive force
4. Thermostable impact
5. High satbility
6. Low stray capacity
7. Strong filter performance
8. Can maintain the higher impedance even under the high-frequency working conditions to realize the better filter effect.

B. Application Scope:
1. Tlectronic bllast
2. Compact fluorescent lamp
3. Television receiver
4. Radio cassette player
5. PC power supply
6. Monitor,audio,VCD,DCD
7. UPS
8. The electronic apparatus
9. The noise rejection on the electronic transformer
10.Induction cooker,etc.
Welcome customize-manufacturing! Any custom-design is available.

Packing&Shipping: