Optics Dielectric Interference Narrow Band Pass Lens Filter for Laser Equipment

Laser Instrument NBP Filter Description
Bandpass Interference Filters are used extensively in a variety of biotech, biomedical, and quantitative chemical applications to selectively transmit a narrow range of wavelengths while blocking all others. Interference filters are widely used in instrumentation for clinical chemistry, environmental testing, colorimetry, elemental and laser line separation, flame photometry, fluorescence, immunoassays, etc.
Narrow band filters in the visiable region with useful diameters of 25mm to 50mm or larger have been traditionally limited to between 2 and 5 mm in bandwidth due to control system limitations,optical loss and uniformity problems.
| | |
| --- | --- |
| CWL | 340-1080nm |
| FWHM | 10±3nm or custom |
| Dimension | customized |
| Thickness | customized |
| Uage | Fluorometer |
| Material | optical glass |
| Blocking | OD2-OD4 |
| Surface Quality | 60/40 Scratch/Dig |
Laser Instrument NBP Filter Photos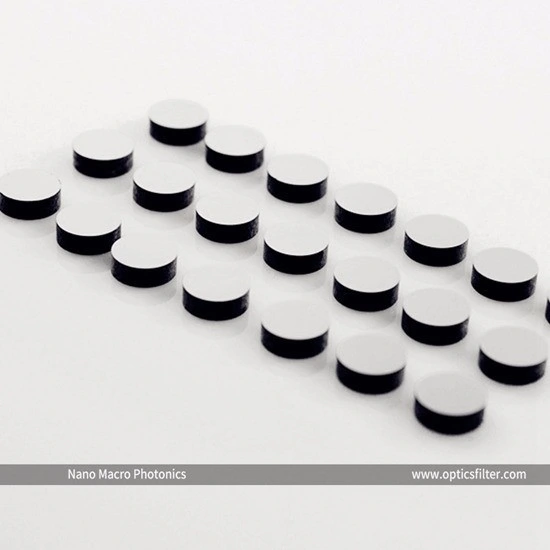 Company Introduction
NMOT optical factory produces a wide variety of Optical Components, including Silicon lenses, Germainium lens, IR filters, or windows.
Optical low pass filterS are ideal for collimation or focusing applications called spent monochromatic light. Each filter are available in a range of sizes or focal lengths for a wide variety of application needs.
Company Workshops
Our Company Pass ISO9001-2015 Quality Management System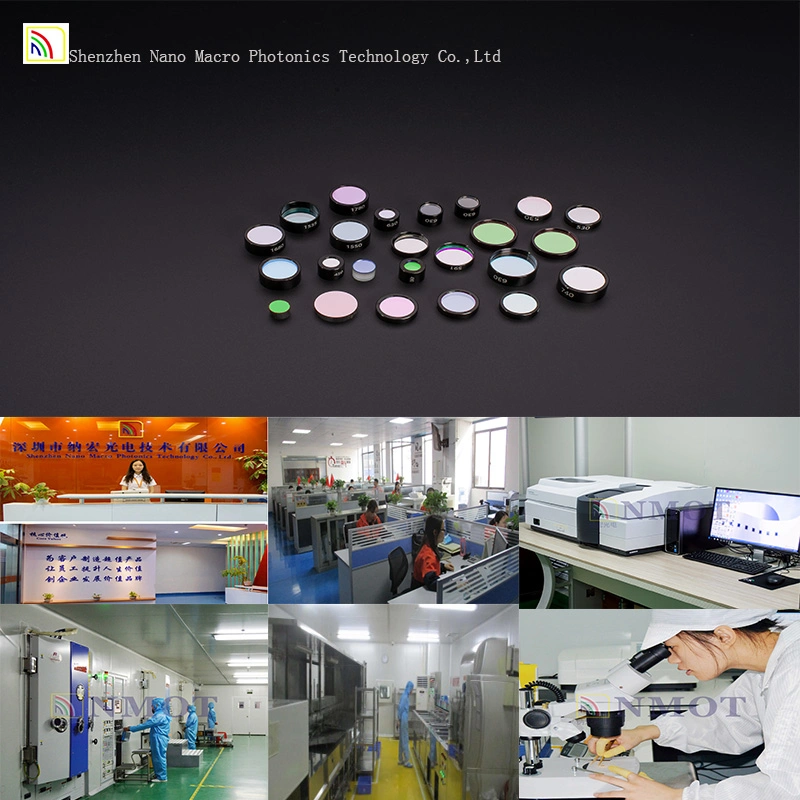 Contact us