EI

laminated transformer is a traditional transformer, construction is simply. The EI laminated,bobbin, bracket and other
components are already produced as mass production. So that the production is simple and standard, and the costing is lower. It is widely used invarious electronic and industrial equipment.
Main advantages:
Low costing
Easy assembly
The power can make less than 5VA, and the costing is much lower than toroidal
Can proteced with resettable thermal fuse or non-resettable thermal fuse
Applications:
Audio & Vedio Amplifier
AC to AC Power Supply
Electronic Equipment
Lighting
Sample Lead Time: 4~7 days
Production Lead Time:7~35 days (Special case can negotiate)
Quantity:
No MOQ Require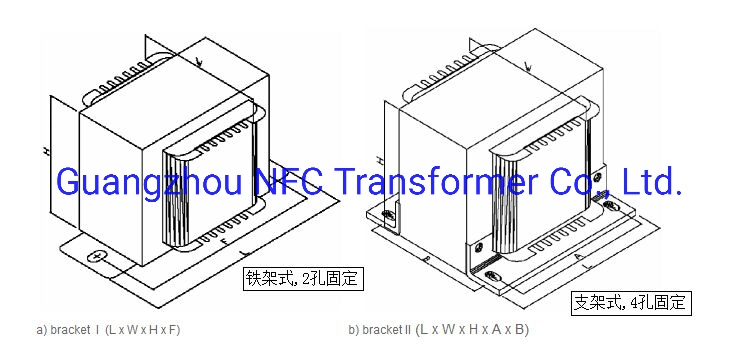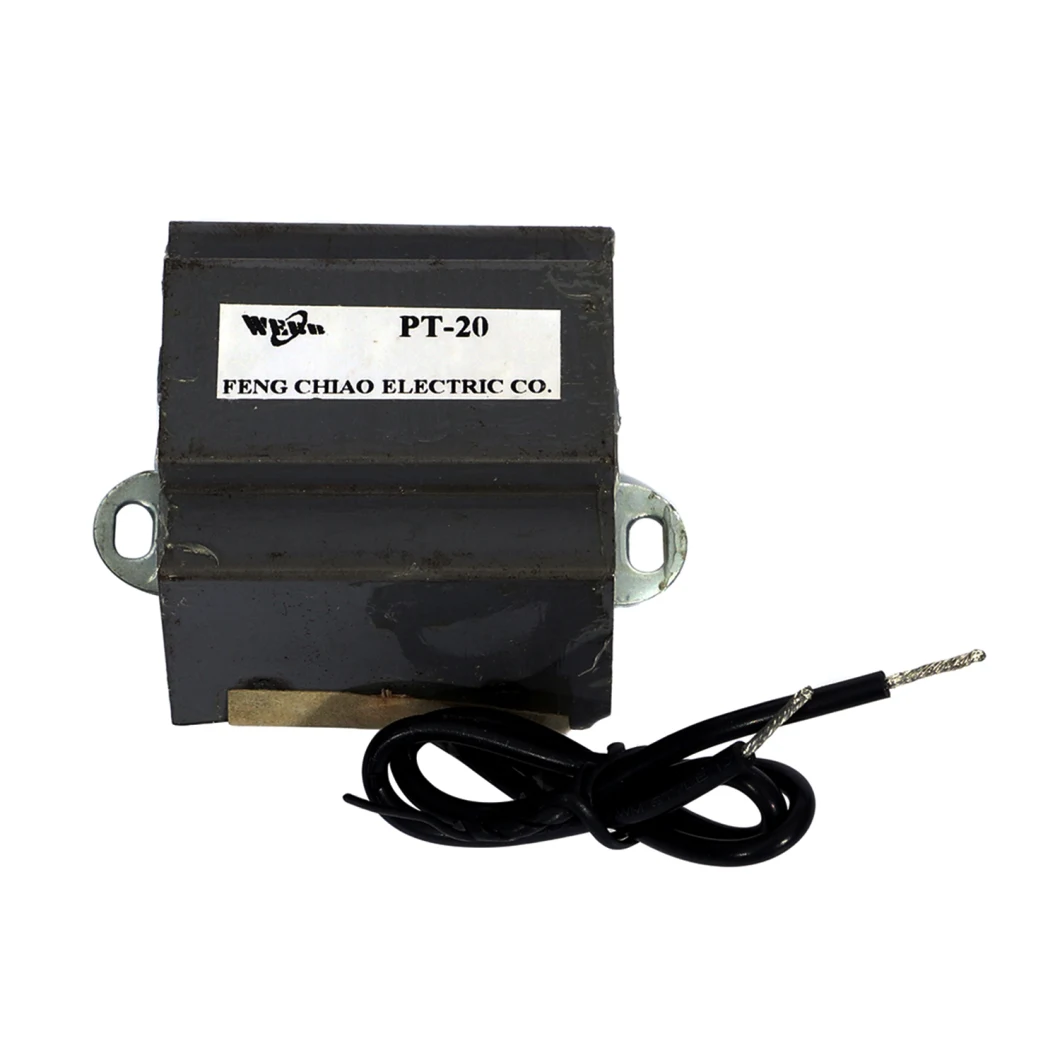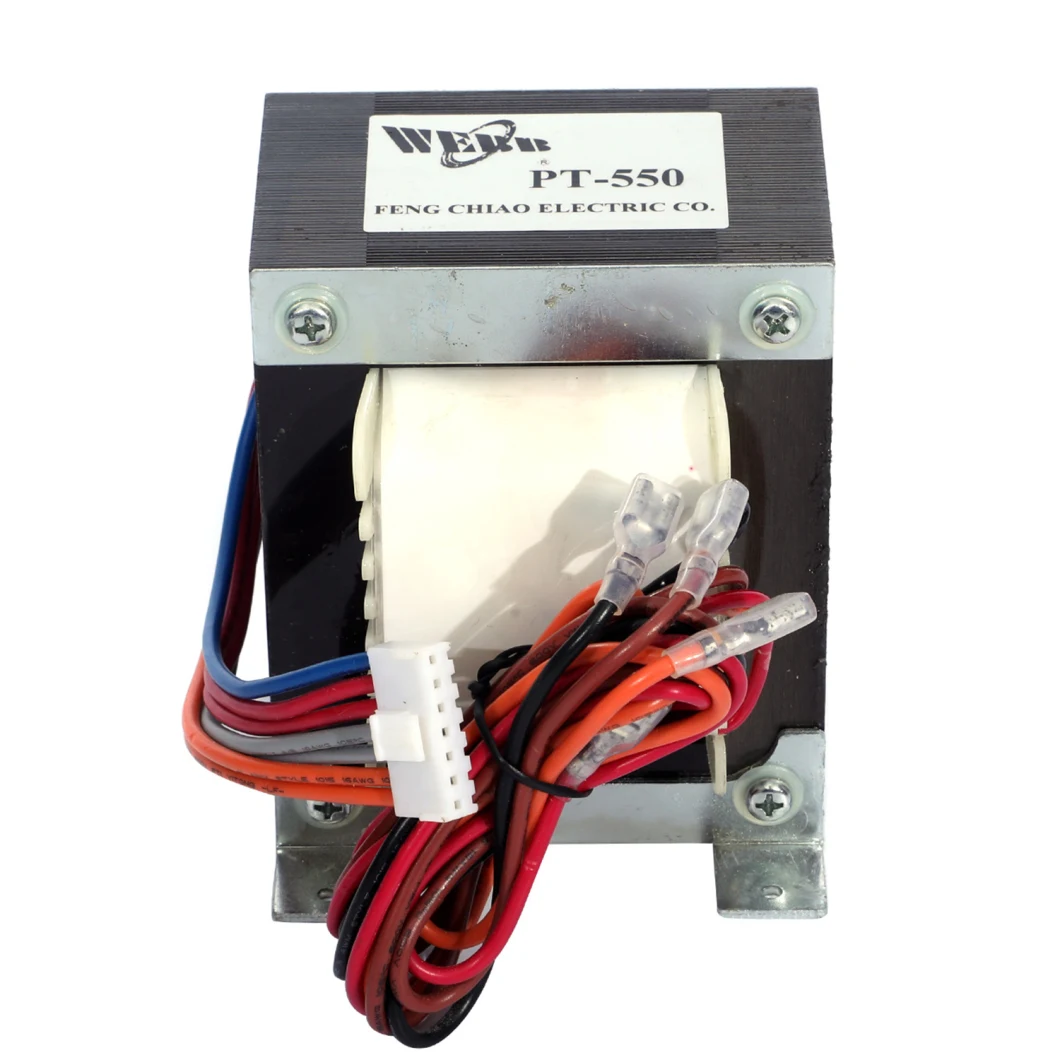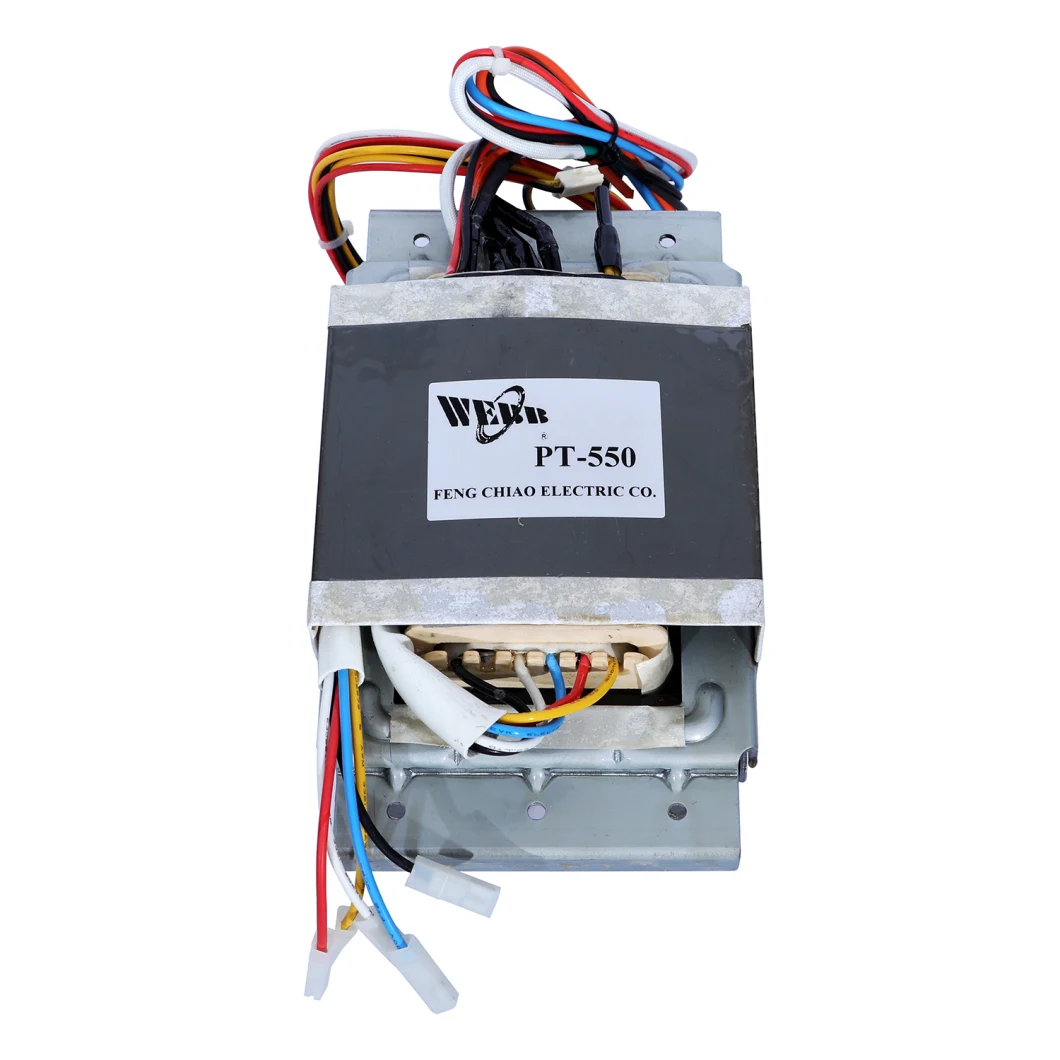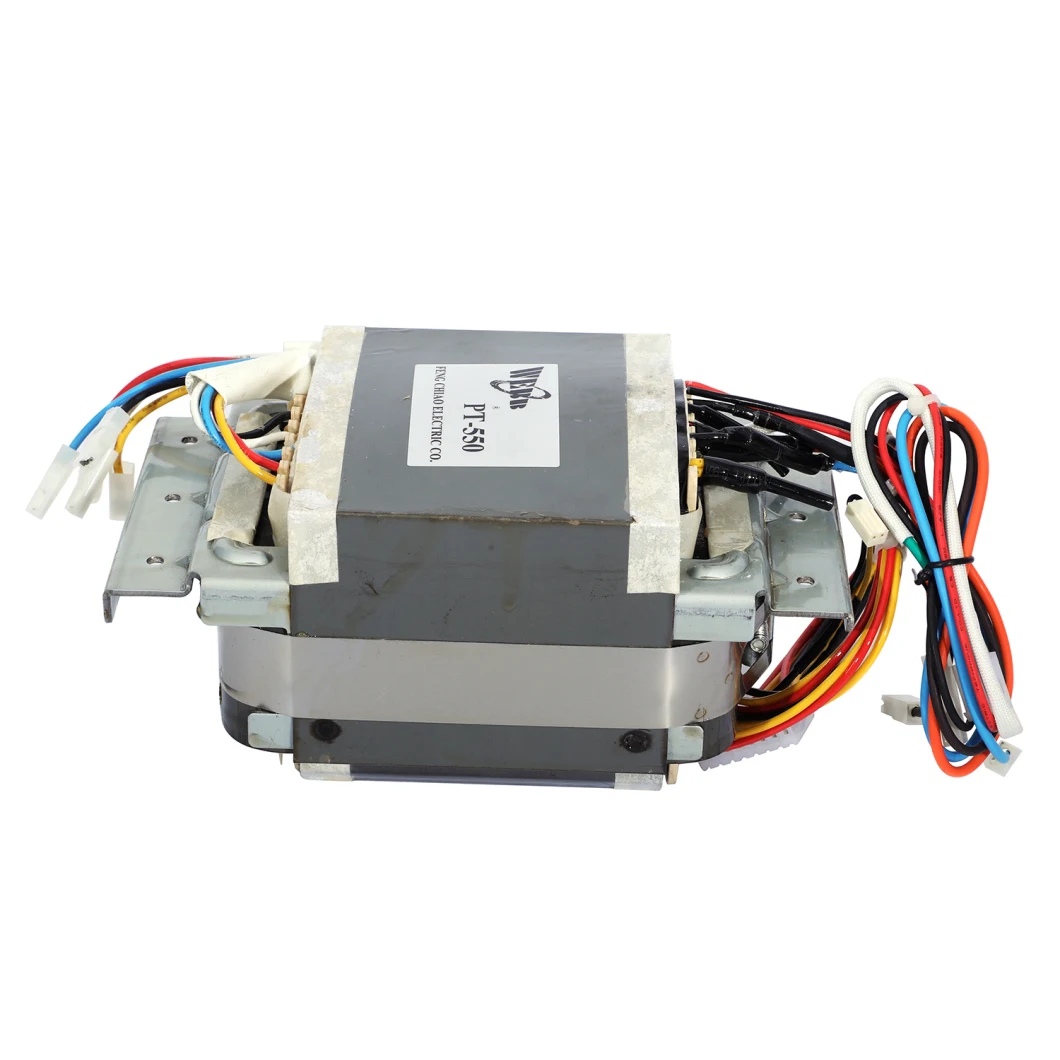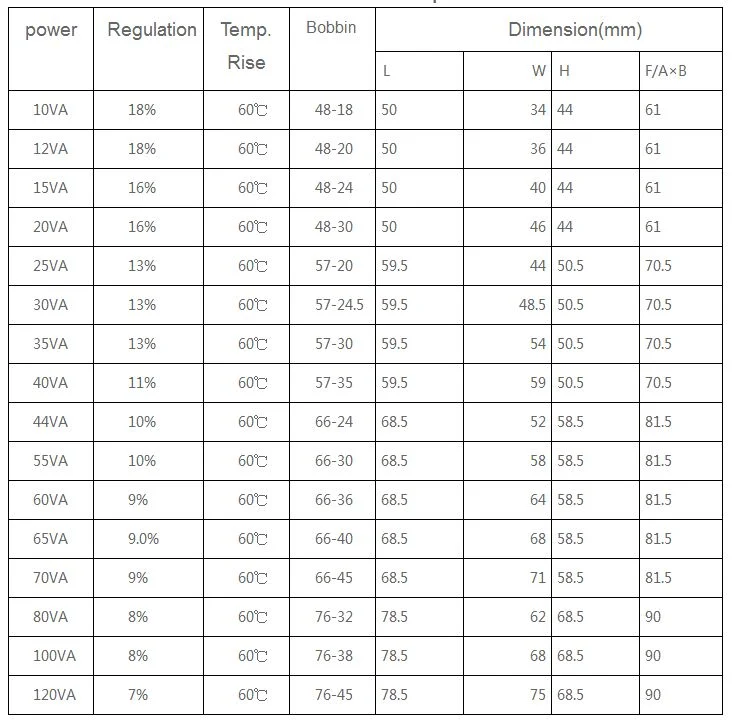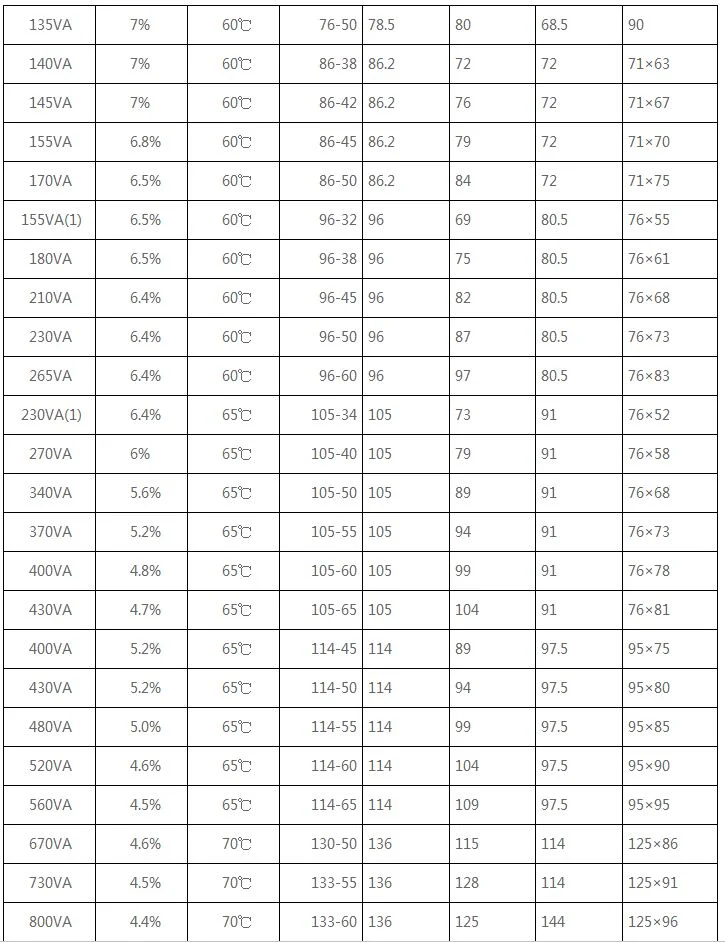 1. The product parameters at 25 ºC ambient temperature test.
2. The product can work normally under the variation of 13% of the power grid voltage.
3. The electrical performance and size of the product are for reference only, and can also be designed according to customer requirements.
4. All materials of the product are of classA or above temperature resistance level.
5. The products comply with ROHS environmental instructions.
6. The products can be designed according to customers' requirements and meet safety standards such as UL, CE, CQC and ENEC.
Company Profile
GUANGZHOU NFC TRANSFORMER Co., Ltd is a Taiwan-based company, located in Guangzhou, China. Our head company is in Taiwan, WEBB ELECTRIC Co., Ltd, established in 1993. We have over 26 years experience in the field of developing and making many kind of transformers. Such as Toroidal transformer, EI type transformer, C type transformer and big power ballast. Now the factory covers an area of about 6000m2, employs more than 200 skilled staffs, with monthly production capability 330, 000PCS. Our design concept and production process are fully implemented in accordance with the quality requirements of Taiwan production standards. All the products are custom-made design with customer's requirement. But without any MOQ requirement. Products can be designed to meet customer's requirements, such as VDE, CSA, UL, VDE, CE, 3C safety requirements.
The company adhering to the management idea of professional, honesty, innovation and best service. With advanced manufacturing equipment and testing equipment, superior design technology, strict process control, products with excellent performance and quality. The products are widely used in test instrument, medical equipment, mechanical equipment, Audio Hi-Fi & Hi-end amplifier, PA amplifier, power supply(UPS), security system and other fields. The product with advantages of sufficient power, high efficiency, low temperature rise, long life, no interferecne and no noised. It is highly praised by many customers. We strictly implement with ISO9001: 2008 quality managemnet system recognition.