Frame core power line choke provides exceptional common-mode suppression and exceptional stray inductance to suppress differential-mode noise. In effect
,
the FCC series combines the features of two separate components into one. They are compact in size and are available in the either vertical configuration, using minimal board area, or horizontal configuration for low profile applications. They are frequently used in LED lighting, electronics ballast and switch -mode power supplies.
FEATURES:
•Core Size: FC1418
•Shape: Horizontal
•Rated Current: 0.23~0.6A
•Insulation voltage: 1500VAC,2S(line-line)
•Rated voltage: 250VAC max@40
°
C
•High inductance with low resistance
•Current-compensated double choke, closed magnetic circuit with frame construction
•Excellent differential-mode suppression, high pulse-handing capability
•Design complies with EN 60938-2 (VDE 0565-2), RoHS-compatible
APPLICATIONS:
•Electronic ballasts for lamps
•High power switch-mode power supplies for consumer electronics
EXTERNAL DIMENSIONS:
(unit: mm)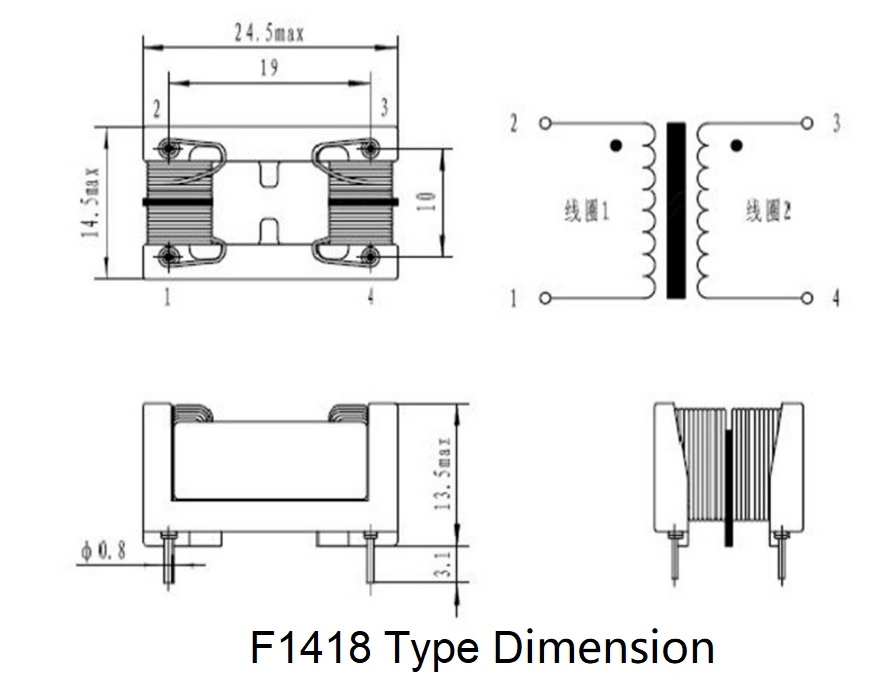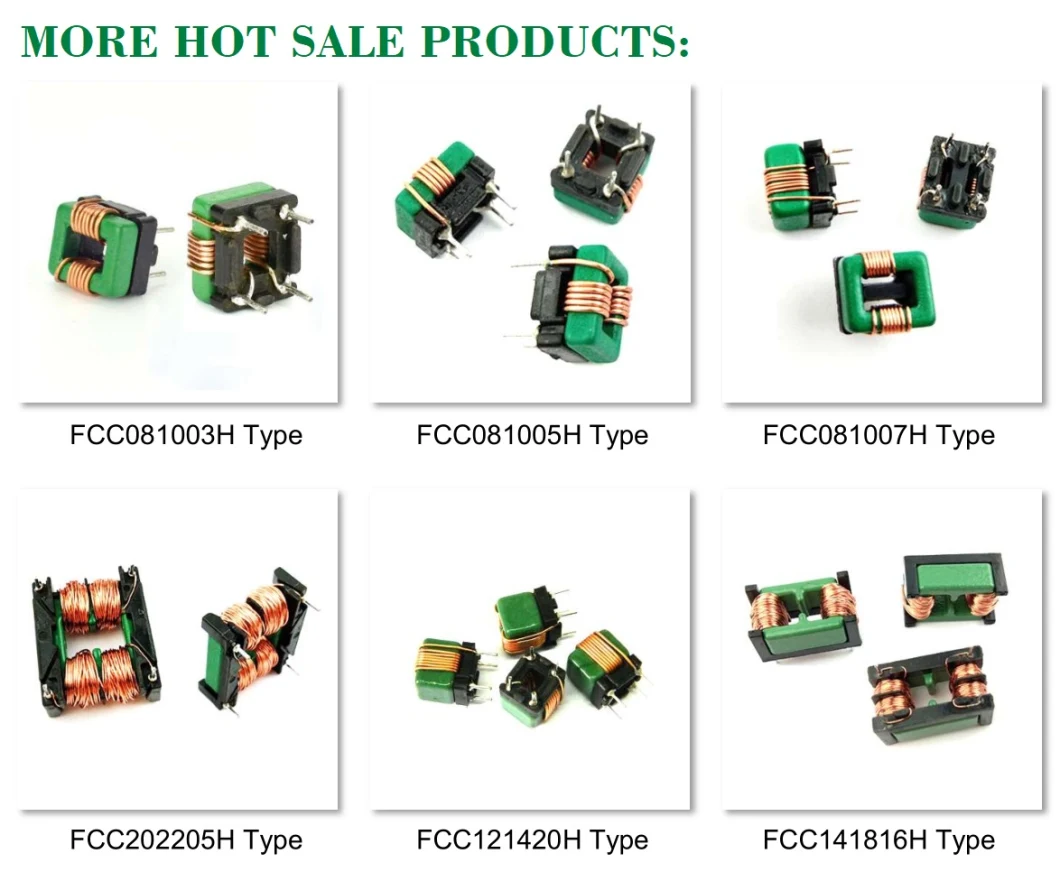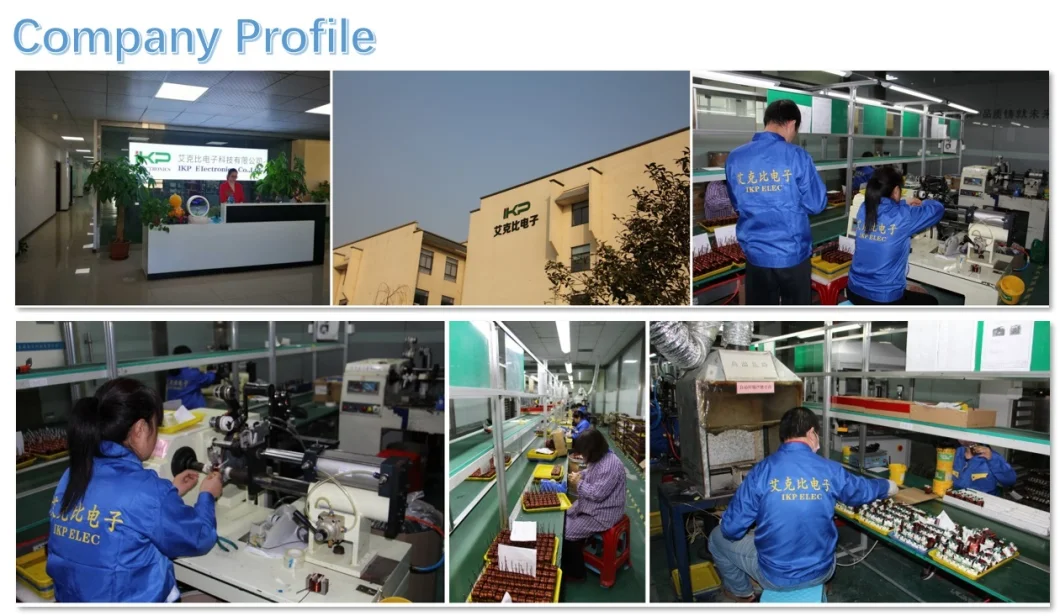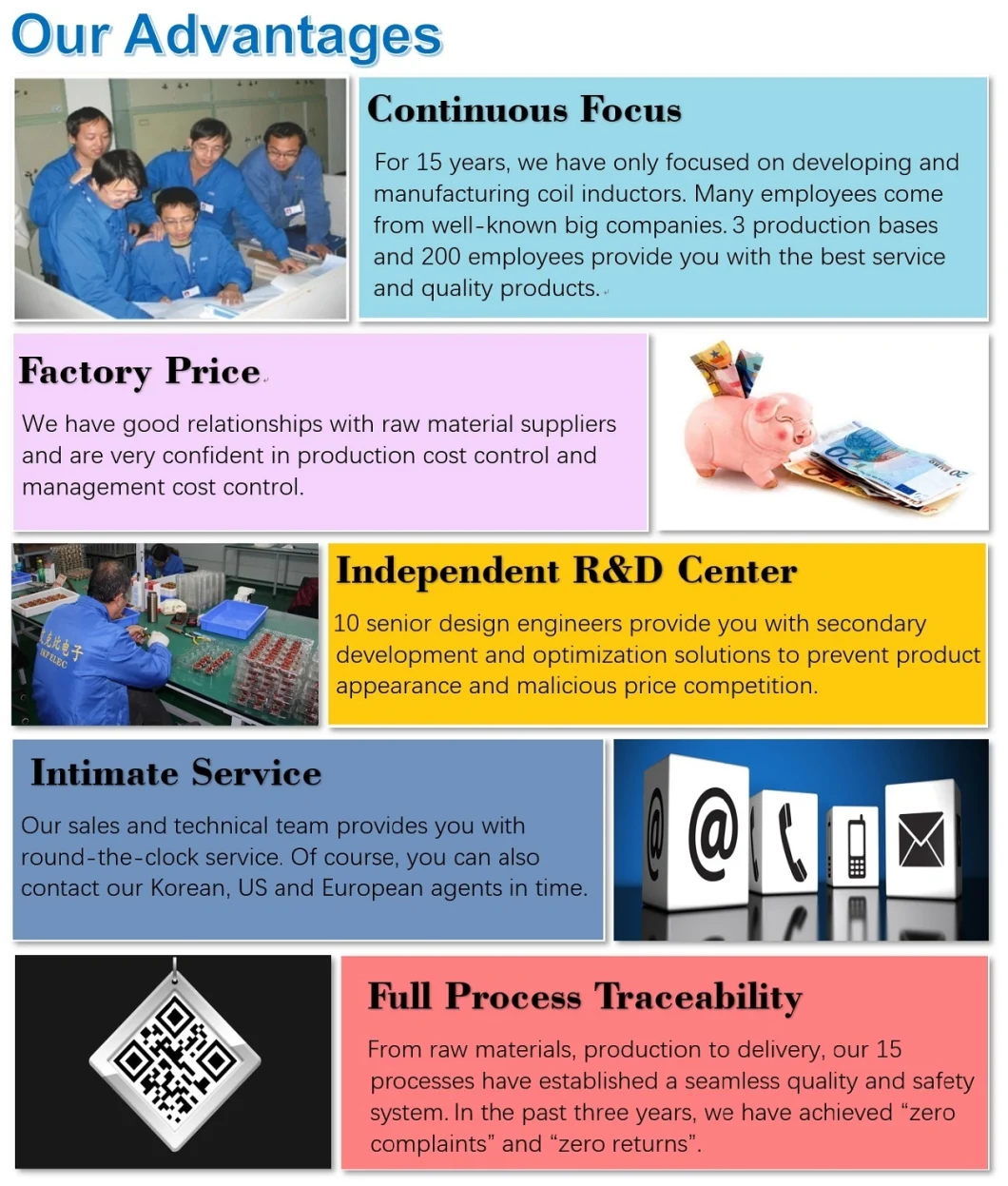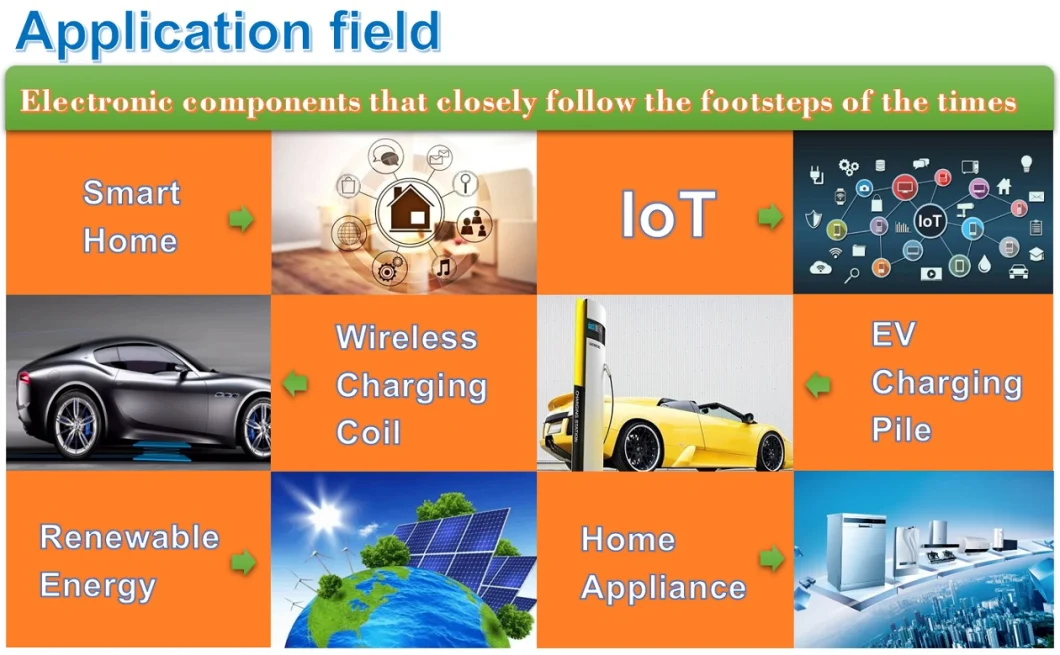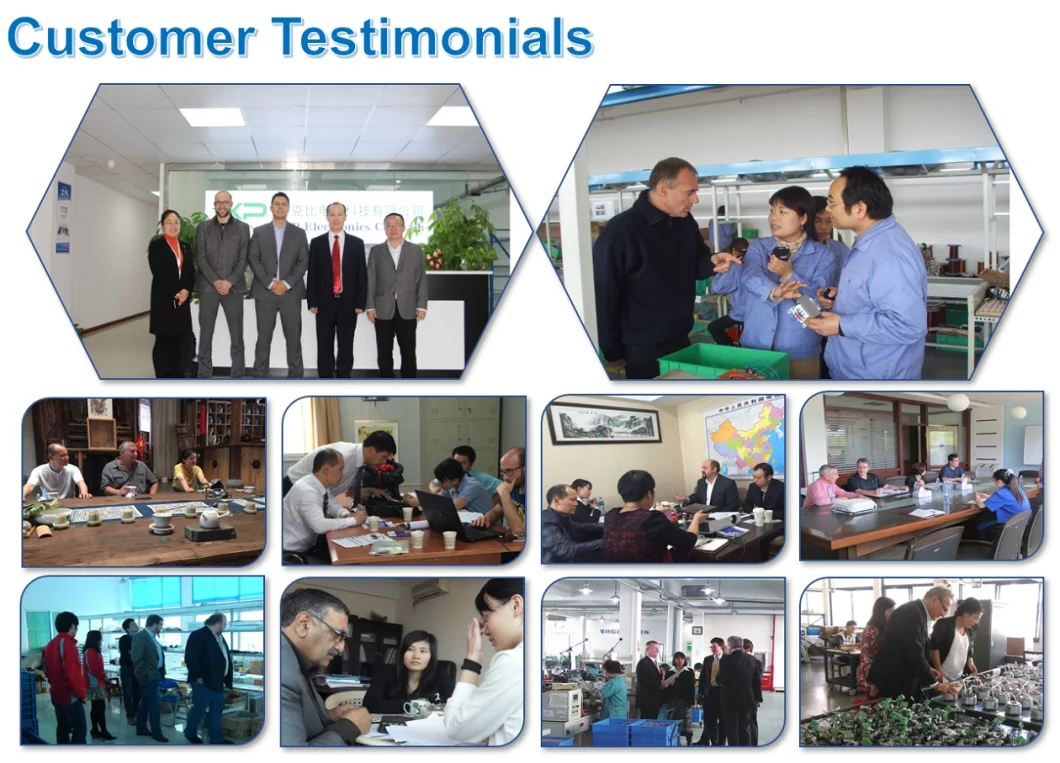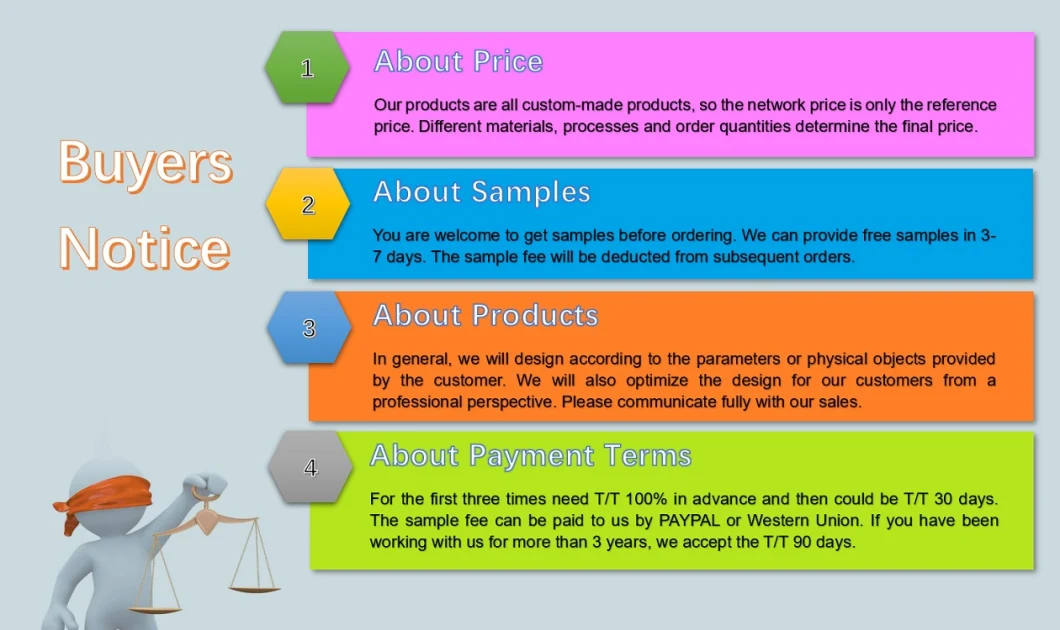 IKP Electronics Co., Ltd.